Clients value us for the clarity and objective analysis we provide, our ability to 'think outside of the box', and for our commitment to help them with the practical implementation of strategies, once these have been finalised
Strategy
Sustaining future growth: identifying the new demand drivers for success. Our insight into these global changes can help your business realign its strategies with the new demand drivers that will sustain future growth.
STRATEGY
Business Development
Our aim is to bring Creative Energy to Important Issues, and create value for clients in business/functional leadership roles, by personally assisting them to implement robust strategies that deliver sustainable profit.
BUSINESS DEVELOPMENT
Training
We offer training workshops that can be tailor-made to meet clients' individual requirements. They are practical commercial programmes, given by John Keeley. His team of training consultants all have recent, direct, experience in the chemicals industry at a senior level.
TRAINING
The New Normal – Its a VUCA world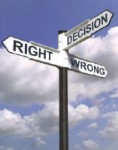 Paul Polman, Unilever CEO, stated recently that "I use the term VUCA to describe the world – volatile, uncertain, complex and ambiguous. It is very difficult for people to get a total picture."
Demographics, of course, drive demand. And our research suggests that the major demographic changes taking place in the West, and the emerging economies, are one of the key drivers of this VUCA world.
They are also already having a profound impact on global consumer demand patterns and investment returns. They therefore reward greater discussion by company executives, investment committees and policy makers.
Today's VUCA world means that a different mindset is required for success. Our insight into these global changes will enable you to realign your strategies with the new demographic demand drivers that will sustain future growth.
Successful companies in the future will need products that are:
Markets have essentially been supply-driven in recent decades, with growth being forecast on the basis of ratios to expected GDP growth. This led companies to focus on increasing their efficiency via a 'one size fits all' business model. As we transition to the New Normal, companies instead need to refocus on delivering the new products and services that will be required. They will also need to re-establish local techno-commercial support, and support longer-term R&D.

The reason is that consumer values are changing quite dramatically, away from the materialism of the recent past. Concerns about sustainability and carbon footprint are rising up the agenda. Equally, companies in the emerging economies of the Middle East, Asia and Latin America no longer see profit as the only driver for business. Social stability is becoming equally if not more important for many. The former focus on shareholder value and financial metrics needs to change.

The economic SuperCycle from 1982-2007 rewarded companies who were product-focused. In the New Normal, demand patterns will be more variable.

A market-focused approach will therefore be essential.

Of course, world-scale plants will still be required to supply needs in those markets where strong growth can be expected. But companies will need to become more proactive in developing new opportunities over a longer time-frame. These will be focused on the needs of:

the New Old 55+ generation in the West
the New Poor who are emerging from poverty in the developing countries, particularly in the rural areas

The focus on "needs" rather than "wants" requires companies to take a different approach to their markets. It is a different way of looking at the world, and it requires the development of new offerings based on the megatrends of food, water, shelter, mobility and health.

These new products and services must be affordable, as they are aimed at meeting basic "needs", rather than those focused on mere "wants". Companies who remain focused on the middle ground – which became highly profitable during the SuperCycle – will find life becoming increasingly difficult.
Company Boards and Planning Departments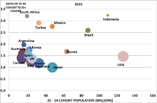 We advise major companies around the world on the implications of the demographic shifts now underway for their business:
Strategic analysis: The key demographic changes underway – the 29% (272 million) of the western population now over 55 years old; China's loss of 400 million babies due to its "one child policy" – and their likely impact on global and regional growth to 2025.
The paradigm shift that this is creating in the West, and the links to the debt crisis and recent introduction of government "austerity programmes".
The changes underway in China and the major emerging economies, and the challenges these countries face in restructuring their economy away from export-driven models towards a greater focus on domestic consumption.
The VUCA challenge: Enabling your business to develop its own Vision, strategic Understanding, Clarity over implementation plans, and Agility to respond to unforeseen developments.
Institutional Investors and Wealth Managers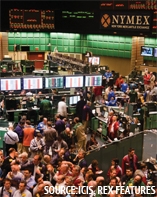 We advise major investors around the world on the implications for their portfolios of the demographic shifts now underway:
Strategic insight into the impact of changing demographics on the major asset classes.
Fixed Income: Analysis of how the growth of the New Old 55+ generation is taking us to a New Normal world where investors focus on return of investment, rather than return on investment. Why government bonds in the JUUGS (Japan, US, UK, Germany, Switzerland) are proving more attractive than those in the PIIGS (Portugal, Ireland, Italy, Greece, Spain).
Equity investment: Insight into how consumers are moving away from the middle ground, and back to a focus on either luxury or value. What this means for companies and how investors can profit from early identification of future winners.
Commodities: Challenging the conventional wisdom that suggests these have now become a separate asset class.
"Paul has consistently made the right calls on the economic crisis and on its implications for the chemicals industry. His accuracy in predicting the major events – from crude-oil pricing to the collapse of Bear Stearns – can be demonstrated by visiting his blog." ICIS News.

"Your continued input/contribution is highly valued and always informative". CEO.

"Your expertise is invaluable in ensuring we are focusing our efforts in the right way". Commercial Director.

"You guys are an ocean of knowledge". VP

"Your analysis was spot on for me, and I was impressed by the depth of information and thinking". Business Manager.

"You made a very compelling argument in your valuable research paper and I fully subscribe to it". Senior Government adviser.

"You really helped me a lot to gain a better perspective". Hedge fund manager.