Our Mission
To bring Creative Energy to Important Issues, and create value for clients in business/functional leadership roles, by personally assisting them to develop and implement robust strategies that deliver sustainable profit
+44 (0) 7785 354809
Value Proposition
We are trusted commercial advisers to the global chemical industry and its investment community. Our team has an in-depth understanding of the issues, and of the 'real world' in which clients operate, due to our experience in working with many of the world's major companies and financial institutions.
Please click here for details of our new APPLY programme
Our Clients
Clients value us for the clarity and objective analysis we provide, our ability to 'think outside of the box', and for our commitment to help them with the practical implementation of strategies, once these have been finalised.
OUR SERVICES
New Normal Book
Our eBook "Boom, Gloom and the New Normal" describes how the ageing of the Western Baby Boomers is creating major changes in global demand patterns. Visit our New Normal site to download it, or download it on Kindle.
Demand – the New Direction for Profit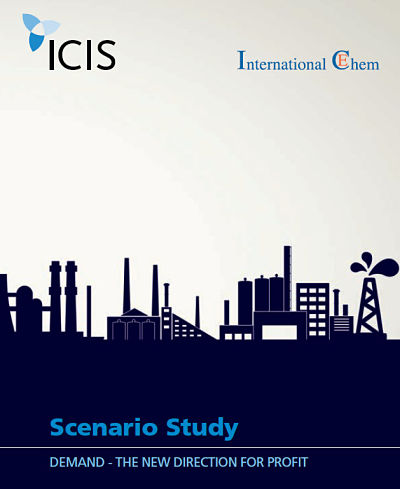 Huge challenges face chemical companies and investors as central bank stimulus comes to an end and markets return to supply and demand fundamentals. You need a new road map that proposes alternatives for a new direction and gives answers about how to survive in today's chaotic petrochemicals markets.
Our Study, jointly authored with ICIS, is the culmination of five years of ground-breaking forecasting work. It has been developed by a team of experts who have many decades of industry experience in all the main product areas and geographies, and is under-pinned by data from the ICIS global Supply & Demand data analytics platform.
It enables you to examine the data and analysis underlying key trends and see how our experts predict three very different potential scenarios will play out for petrochemicals markets. Guidance is also provided on how to correctly prepare, plan and pivot for different crude oil price scenarios, and to identify major new revenue and profit growth opportunities in the petrochemical value chain.